ENERGY BASED LIVING
 A simple Essence Integration Model to 
Awaken
the creator of your new reality.
BE THE
CREATOR
Join the movement #BeTheCreator 
A NEW REALITY ON THE PLANET ... IT ALL DEPENDS ON YOU!
Everyone is constantly crafting their reality consciously or not.
The act of creation never stops. Being conscious of how efficiently we are using our power to create is the starting point of any transformation we wish to experience.
MEASURE YOUR POWER TO CREATE
WITH A FREE SIMPLE TOOL
My EBL Bullseye Concept tool is a simple, and powerful way to measure with precision your current ability to create. I have created a 40 minutes tutorial so you can learn to use it for yourself.
Learn to use the EBL Bullseye Concept tool.
Discover your creator's power efficiency.
Use and reuse only 8 questions to improve your power to create.
Give a new perspective to your human experience.
START TODAY WITH YOUR
FREE GIFT
By signing up, you agree to our Privacy Policy.
Your information will not be shared.
Dear friend, welcome to the transition phase of a 26,000 years cycle of human evolution. It is not about fixing or learning from an obsolete past. The challenge ahead is indeed a complete reset of our human experience so we can fully embrace the creator that we are, respect the world of energy we live in, and plant the seeds of a new generation.
FROM MODERN SLAVERY
​​​​​​​TO CONSCIOUSNESS & FREEDOM
The true nature of the present crisis​​​​​​​.
Choosing Consciousness & Freedom over Slavery…
What does it take?
The creator mindset that will support you during this crisis.
Find out how it will affect YOU, your FAMILY and your BUSINESS
Watch our Youtube Presentation
THE BEGINNING OF A NEW ERA
As we let go of our illusion of success, our condition behaviors and our fears that created our present reality, we become the powerful creators of a new reality based on who we truly are; Energy, expansion and love. I've created a simple, yet powerful transformation model that I use to materialize this transformation. Welcome to the energy based living era.
HAPPY CLIENTS
MORE THAN 7000 PEOPLE INTERNATIONALLY FROM ALL WALKS OF LIFE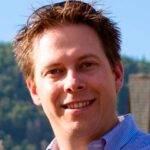 The training with Norm gave me the tools and explanations so I could understand and reframe the experiences (positive or negative) that shaped my life. I am now able to identify the situations and contexts that creates a specific result. I gained certainty and took control of my destiny. I quit a job that no longer agreed with me and I am now a happy business owner. This training will not only change your view on life, It will change your existence. Thank you Norm.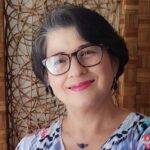 I have a 12-year-old son and for the last year, our relationship has been conflictual. He began to be more and more aggressive. Punishments, dialogues, rewards, child psychologists and other interventions did not work. Using the tools of the program, I was able to totally change the relationship with my son and my husband. All of it only using the 4 levers of norm's transformation model. I went from an energy level 4 to a level 8 in 3 months. I am grateful to Norm for his Energy Based Living system. It has been the greatest gift the universe could ever send me. I am awakened to a different vision of life. Thank you!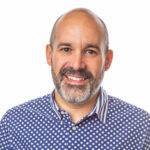 I wanted to unify my team by giving them a common management tool that would allow them to go further. We have reached a higher level of dialogue and collaboration that fosters individual and corporate growth. I have a better understanding of my feelings. I am more relaxed and comfortable to face my daily challenges. We learned to live and grow together. This experience has greatly increased my level of consciousness.
Hi, I'm Normand,
I am an entrepreneur, visionary and philanthropist.
Years ago, I was confronted with a choice that would transform my life forever.  My successful career as a Pilot no longer feed my soul.  The search for meaning lead me to the most precious gift ever…  my true purpose.