HAPPY CLIENTS
MORE THAN 100 SCHOOLS, HOSPITALS, ORGANISATIONS AND BUSINESSES HAVE ALREADY INCREASE THEIR ENERGY, COHERENCE AND CONSCIOUSNESS.
BUSINESS
Onsite & Online Trainings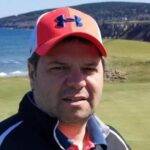 This training allowed me to know myself better and gain clarity in my professional and personal vision. The transformation I went through brought more harmony and lightness in all aspects of my life. I experience more fun, coherence and solidarity with my employees. Bonus, we are definitely a more effective team. Jump in if you want to change your life!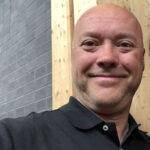 I took the Norm's training without really knowing what kind of adventure I was about to start. I discovered a simple and effective approach that is now part of my daily life. The effects were fast and they continue to fuel my thoughts and especially my actions. Attracted by curiosity, I leave with tools that serve me daily and that feed my entire team.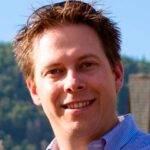 The training with Norm gave me the tools and explanations so I could understand and reframe the experiences (positive or negative) that shaped my life. I am now able to identify the situations and contexts that creates a specific result. I gained certainty and took control of my destiny. I quit a job that no longer agreed with me and I am now a happy business owner. This training will not only change your view on life, It will change your existence. Thank you Norm.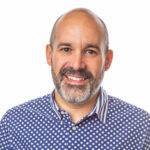 I wanted to unify my team by giving them a common management tool that would allow them to go further. We have reached a higher level of dialogue and collaboration that fosters individual and corporate growth. I have a better understanding of my feelings. I am more relaxed and comfortable to face my daily challenges. We learned to live and grow together. This experience has greatly increased my level of consciousness.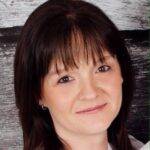 I finally learned to be myself with my family and at work. I establish healthy boundaries for myself while respecting the people around me. I'm much more appreciative of myself and others. The training taught me the importance of constantly growing, expanding and being happy. Thank you, Normand for being who you are and for your constant support!
Energy Based Living has allowed me to know myself better, to focus on what thrills me the most, and to fully recognize myself in the actualization of my unique gift. Most importantly, this approach allowed me to manage Energy rather than managing people. This is  what I've been using with all my clients for 16 years. It has transformed their lives as much as my own.
I felt a need for simplicity and efficiency in my management approach. My EBL training allowed me to lighten my relationships and reduce my stress. I am now much more calm, clear and I know how to maximize my days. Normand made me realize that all the tools I needed were in me. His training has touched me deeply and the impact of his model continues to grow.
Norm's training allowed me to understand the roots of my energy fluctuations and my physical and psychological pains. I learned with the model to identify my low energy moments and how to constantly raise my energy. Thank you!
I became aware of my ability to transform my reactive actions into creative actions. I am now able to better choose my relationships based on what I want to create. I clarified my vision in the short and long term. I appreciated the fact that the training is dynamic and focused on practicality and our daily challenges.
The training allowed me to destruct my way of seeing things so that I could rebuild them in a more healthy way. Through the process I managed to eliminate negative feelings that affected my present. I found my strength to be more supportive for myself and my team. This transformation has had an impact on my relationships and my personal life.
At the dawn of a new challenge as a supervisor, I had the desire to further develop the human aspect with my team. After my Energy Based Living training, I was able to focus more on who I am and what I want to create. I exploit more of my potential,I feel empowered. The clarity and the intensity of Normand allowed me to quickly apply his model. I have increased my energy, unified my team and received, on several occasions, the recognition of my colleagues.
I did Norm's training to better myself in supporting entrepreneurs with their business transformation. What I discovered was both overwhelming and refreshing; a simple, effective, and accurate model that has allowed me, not only to have more impact as an advisor, but also to bring about major transformations in my personal life. This training has been a gift that I constantly discover and appreciate.
Norm's training allowed me to channel my efforts and make realignments within my team. I observed a rapid increase of energy level, confidence and commitment. Beyond my professional life, the effects of energy management are becoming increasingly important both in my family and social life.
This training has increase my awareness and transform my vision. I always knew what I wanted but I never said it out loud. I got to know myself and listen to my heart. I now have inner peace and the tools to manage my everyday life to maintain my vision.
Curiosity and the desire to improve my life led me to this training. My experience with Normand allowed me to see life with a different perspective, to know myself better, and to make sound choices. I have a better understanding of what happens to me everyday and I change the way I see others; a very beneficial impact for my life, thank you Normand.
I dared to try this training and came out with a clear vision of what I want in my life. I have a better knowledge and confidence in myself. I am certain that I am the creator of my reality. Thank you for everything!
I discovered that I am responsible for my energy and I have the power to decide what I accept in my life. This is the most important gift I received from this training. I also increase my level of confidence. Today, I am able to value myself and I feel confident to face any eventuality. I am more calm and positive in my life.
HAPPY CLIENTS
MORE THAN 7000 PEOPLE INTERNATIONALLY FROM ALL WALKS OF LIFE
PERSONAL
Onsite & Online Trainings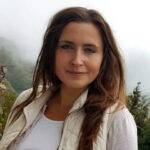 Meeting Norm; such a powerful and joyful person deeply touched me. It was an amazing opportunity to know myself better on the path of self-consciousness. His harmony, peace and energy of love were contagious. I am very thankful for an incredible couple days of workshop that I've had a chance to attend. Thank you.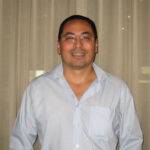 It is difficult to describe it in words. More than beautiful, more than deep, it is something that has to be experienced. It would be like going thru life without trying chocolate, without smelling flowers, or feeling the wind and just relying on what others are saying. Norm's training will most certainly be the best experiences of your life. Meeting again with yourself, returning to the heart so you can love yourself unreserved and in a fashion beyond your imagination.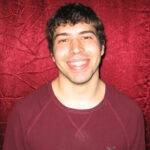 I just experienced a 2 days Energy Based Living training and all I can say is wow. Norm has such a powerful loving presence when presenting, it is incredible. He has an uncanny sense of humour, directness and fluidity to assist in getting his point across. More than that, his commitment to expression and the embodying of his essence opens up a space for all participants to remember who they are. Thank you Norm for your love, integrity and commitment to the whole.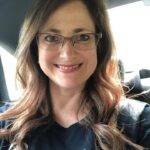 I was desperate when I took the training. Everything was chaotic in my life and after this workshop, I have a different attitude. Although the same problems are there, I am calm and happy. My heart was crystallized but after a process that we did, I felt a warm energy melt it away. Now, I can feel the LOVE! Thank you so much Norm from the bottom of my heart.
I've discovered forgotten tools of self-development. These techniques have allowed me to believe again that anything is possible without restrictions or fears and that each of us is responsible for what we receive in life. I feel free to create a new reality that I want to surround myself with. Thank you Norm.
Norm's training provided an amazing experience in sharing a deep, profound love and a sense of community with beautiful people. More than that, his presence gave me the space I needed to receive, once again, my courage and empowerment. I am infinitely grateful for this gift. Thank you with all my heart. My love to you.
I didn't know life was so simple and so much fun. In just two days I've learned how to finally let go. I was able to be the observer of my experience as a human being. I faced and overcome my biggest fears of not knowing and, knowing and being wrong and, doing it wrong and being judged. Thank you for showing me that spirituality can be so practical.
The workshop gave me an opportunity to see again that we are all "one family", one energy, we are all powerful creators. Life is so simple and we can be truly free if we are just willing to let go of old thinking patterns and come out of our "box of habits". It opened my eyes to a new life of freedom. I Just loved it. Thank you so much.
This seminar was a great experience for me. Right away I felt a connection with Norm. I truly enjoyed his presentations. He is definitely living what he is teaching. I discovered a lot about myself and experienced huge inner transformation – I'm in THE FLOW and I'm loving it! Many thanks, you changed my life forever. God bless you.
This training was an amazing experience. It's refreshing to be me again, and to recognize my power as a creator. My human experience and my mind are so happy. I found peace. Now I know that I can choose to flow and it is so liberating to be conscious of having such a powerful tool. I honour your greatness and the god within you. I love you and I love your Energy.
What a life changing experience! After the first day, I already got the tools to react differently to life situations I've lived in the past. I am able to appreciate others for choosing their own experiences instead of trying to solve their problems. I highly recommend this workshop to parents, kids, business owners and educators alike. Thank You Norm for this incredible experience.
I needed a connection with myself. Norm's training gave me all the tools and the awareness I needed for my transformation journey. I learned to appreciate myself more and keep my focus on what I choose to create. If you have the need to transform yourself, immerse yourself in this training with your heart wide open.
I cannot find the exact words to express the love and happiness I felt during the workshop. It was one of the best experiences I have ever had in my life. Thank you Normand for sharing your love through your Teachings. Much Love.
I experienced a great transformation through which I rose to a higher energy level. I wish to stay there. I am sure that, thanks to the people I met here, I will be able to do this. I saw who I AM, who I really want to be, and what I want to do in my life. Thank you for everything.
I experienced such beautiful moments of happiness which till now, I had never known. I learned how I can create my life in order to be here and now. I believed that I am God – what a beautiful feeling. Thank you Normand for the opportunity to meet you.
Now, I feel that I am in the right place. I feel lighter and I see and perceive the world differently. I feel joy and peace. I'm happy. Some things became clearer to me and now I know how to use them in my everyday life. I feel much better than before. Thank you again for everything.
I feel so great. These simple tools that were presented at the workshop are helping me in my every day's life. Creation of my reality is becoming easy now. I am conscious of how to design the life of my desires. I know how to stay in THE FLOW.
Participating for the second time in Norm's workshop gave me more opportunities to process old and useless thought forms and see myself as a powerful CREATOR! Thank you Norm.
I wanted to be more sane, reduce my stress, my fears and my judgment so I could grow up with a vision. I learned to create my vision so that it becomes reality. I am more aware and now I am moving towards what I want. This training changed my life forever.
I started the training during a hectic period of changes both personally and professionally. With your help, Norm, I was able to clearly and firmly set my goal in life. I discovered a new perspective and unlocked my full potential. If you want to evolve and become the best version of yourself, this is the training you need!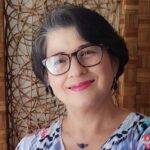 I have a 12-year-old son and for the last year, our relationship has been conflictual. He began to be more and more aggressive. Punishments, dialogues, rewards, child psychologists and other interventions did not work. Using the tools of the program, I was able to totally change the relationship with my son and my husband. All of it only using the 4 levers of norm's transformation model. I went from an energy level 4 to a level 8 in 3 months. I am grateful to Norm and his Energy Based Living system. It has been the greatest gift the universe could ever send me. I am awakened to a different vision of life. Thank you!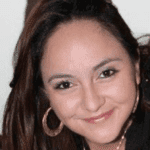 As a business woman, wife and a mom I was overwhelmed with work. I found myself procrastinating, and feeling frustrated with projects I've been working on forever. Norm's training provided the clarity I was missing to move to the next level. After practicing his Power Strategies, the fog in my mind dissipated. I was able to put myself back into action. Today I feel happy and free. I'm conscious about my energy and how I work with it. When I connected "being the creator of my life" with the "true power of my heart", the magic of coherence and alignment happened. I felt empowered and excited about my projects. Thanks to EBL and Norm's training for helping me integrate all the parts of me that seemed to be scattered. I never thought I could shift my perceptions and mindset in such a short time.
I was experiencing frustration, doubt, worries and sadness as I became conscious of my challenge to communicate effectively with my partner, my children and workmates. I was wasting my time being out of focus and without a vision. Norm's training inspired me to create my new story. With his practical tools, I was able to focus my energy. Now I consciously align my thoughts, words and actions to stay focused and driven. Training with Norm is something delightful to experience as it is very practical and powerful. I never thought I could experience so much transformation in such a short time.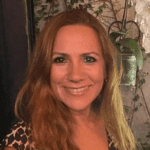 I've always wanted harmony and balance in my life. When my mother passed away, I felt devastated. I had to move on but I would always carry sadness. I could not let go of the experiences she was part of. With Norm's training, I was able to find comfort within. It totally transformed all aspects of my life. Today I know when I am filled with love or when I'm focused on worries. I don't get upset anymore as I know precisely how to transform my state of being. This training came at the perfect time in my life. Thanks to EBL, Normand and his transformation model for allowing me to integrate the power of the creator that I am into my daily life. I never thought I could feel this in such a short time. I loved his teachings and want more.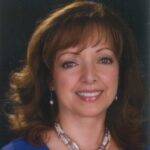 In the process of being of service to others, I completely forgot myself. It led me to experience two life threatening physical illness. I was perfectly aware of the 4 core principles of Energy Based Living. As part of my profession, I studied them and taught them to my patients and clients. Yet, I never had the clarity that would allow me to constantly apply them to my own life. I decided to really dive into them and most importantly, start living them! It has given me a solid foundation to create the life transformations ı wish for and to become a better Creator of my reality. For some, it may seem that applying 4 core principles to their lives is no biggie. For me, they have become the 'turning point' through which I'm starting to live. Thanks to Norm and the simplicity of his transformation model. Now I am able to apply it to my everyday life!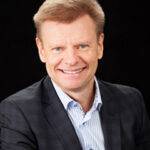 What a great Adventure; love, energy, awareness, awakening and transformation. With all your simplicity and authenticity, you transmit your knowledge with great generosity and without restraint so that my life can be transformed. The alignment of the mind with the heart left a powerful seed that became a daily practice. Thank you for sharing your knowledge. Thank you for your powerful energy. Despite my initial skepticism, you were able to quickly awaken me to my heart and to the essentials of life. My life has taken another major step, shifting my perceptions upside down. My spiritual life Is now in the forefront.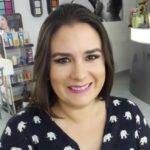 My greatest challenge has always been self-esteem. Somehow, I was always thinking that I was not enough. I started my EBL training with the desire to find the strength within myself to change my destructive behaviour patterns. I discovered the true power of who I am and a powerful tool to create my reality. This course has been very comforting and efficient to trigger the creative power within me. Today I can say that I am more confident in myself and in my abilities. I'm facing our changing world with strength and above all, with peace in my heart. Training with Norm is an amazing experience. He has the ability to transmit peace, love, trust and wisdom at the same time. What an amazing gift!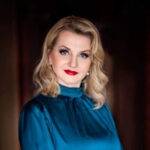 It was a great experience for me. It clarified why I feel the way I do and how to change it. It help me to be a better healthcare provider. I am clear now that life is not just about giving. As a matter fact, life is miserable if all you do is give and give without receiving anything back. Life is about the flow of energy. You give but you also receive. Life is also about finding passion and recharging your energy through your passion. This training changed my way of thinking forever and made me a better person, wife, friend and mother. I strongly recommend the training for anyone open to a better and happier life.